About Our Brand
Skyn RN is the first medical apparel company of its kind, as we offer the highest quality products to healthcare professionals. We specialize in revolutionizing medical apparel by producing eco-friendly organic hemp, which consists of an all-natural antimicrobial. Organic hemp is far superior than any other anti-microbial due to its sustainability. Not only doesn't it deplete any of our natural resources, it restores its nutrients back to the soil once harvested.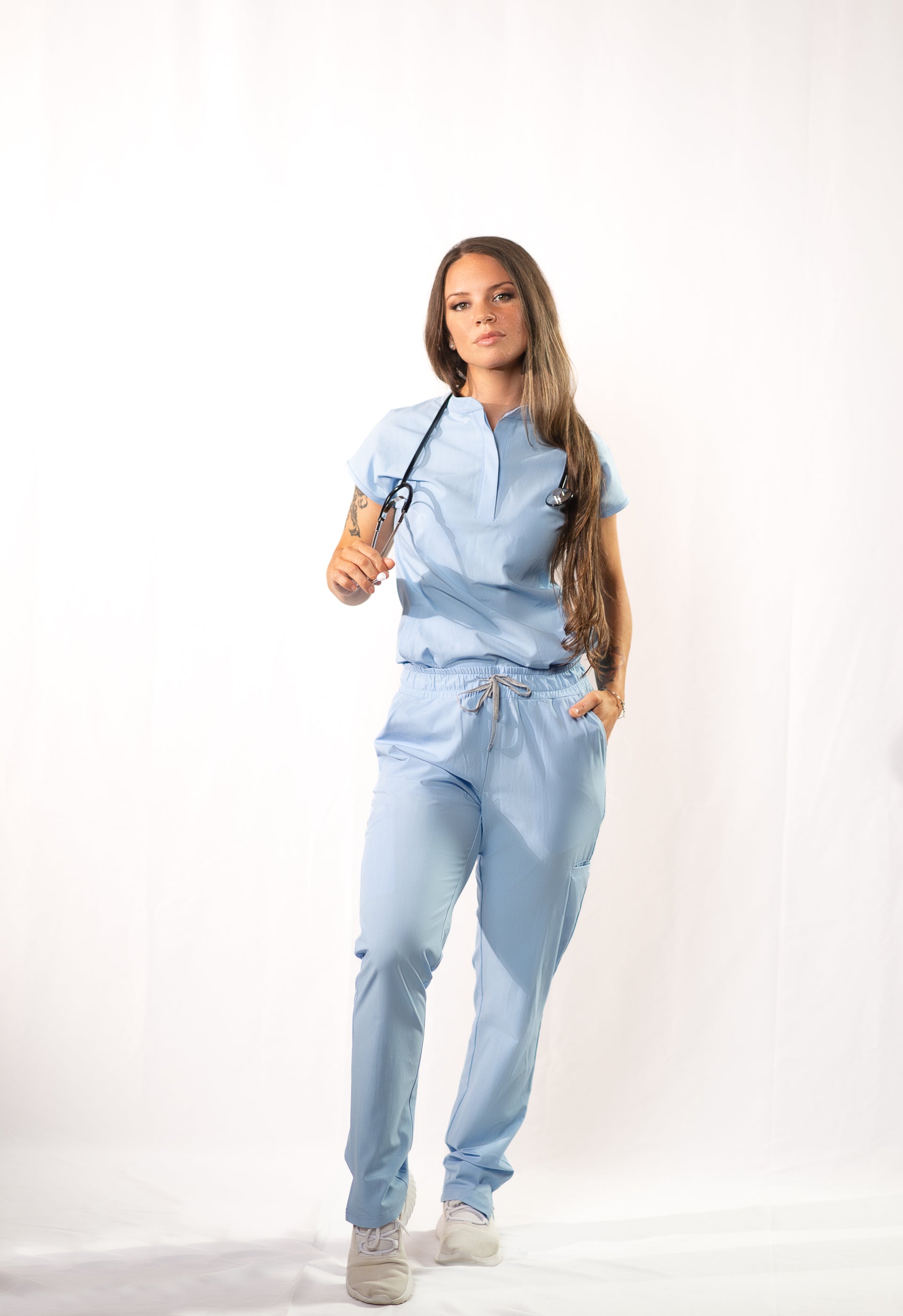 Meet the Founder

While working the front lines during the pandemic, LaQuanza observed the lack of protection our healthcare professionals had from the various microbes being transferred. The inconvenience of removing her scrubs at the door before hugging loved ones became a foreign reality and that's when she knew a change needed to be made. She researched natural organic fabrics that offer antimicrobial benefits and organic hemp was by far the best option. By combining organic hemp with recycled polyester, the product resulted the most eco-friendly scrubs in existence. Some scrubs are sprayed with the pesticide silver ion, which eventually disintegrates when washed. Organic hemp maintains its integrity, as it is interwoven with recycled polyester, rayon, and spandex.

LaQuanza obtained her MSN during the pandemic and decided to put it to immediate use. As a healthcare professional whose wardrobe consists of a healthy dose of scrubs, she has firsthand knowledge of the necessary functionality and properties needed of scrubs, down to the fabric composition. Skyn RN offers the highest level of protection from any microbes, as the organic hemp reduces the transference of microorganisms by destroying them on contact.